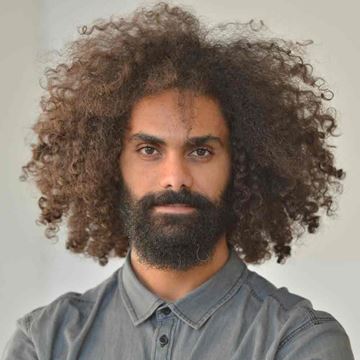 Salah El Brogy
Dancer, Performer, Choreographer, Artistic Director Salah El Brogy Company
Location:

London

Freelancer:

Available
Dance London Emerging Choreographer Award 2015 nominee, Salah El Brogy is a graduate of the Cairo Opera House Contemporary Dance School Theatre, where he trained in dance, acting, singing, theatre and music - turning him into an all round artist. He has a variety of dance backgrounds, from ballet to hip hop, street dance, folklore, Latin, jazz and capoeira.
Hailing from Egypt, dancer, performer and choreographer started his life with martial arts at the tender age of eight, Salah eventually joined his home city's Ismailia Folkloric Dance Troupe in his teens. However, Salah has had a constant thirst for the next challenge and subsequently joined the Reda Troupe, the first and biggest folklore dance company in the Middle East. He also earned a place in the prestigious Cairo Opera House Contemporary Dance Theatre School, and stayed with the Company upon graduating as one of its main dancers.
In 2008, he received the Best Dancer Award from Egypt's French Cultural Centre (now French Institute) and the following year he choreographed, performed and toured his solo Adrenalin. From 2010-2012 Salah worked as lead dancer for Akram Khan Company's Vertical Road and joined Protein in the summer of 2013.
In between his freelance work in 2014, Salah has created his solo, The Moment, which had its world premiere at The Tabernacle in London as part of Nour Festival as well as co-choreographed Halfway to the Other Side, which was premiered at International Dance Festival Birmingham and The Place, London.
Ensemble The Race was part of The Place's Resolution! 2015 festival.
Work History
Lead Dancer // Vertical Road - Akram Khan Company
Skills
Acting
Contemporary Dance
Dance
Dancer
Dancer Portfolios
Singing