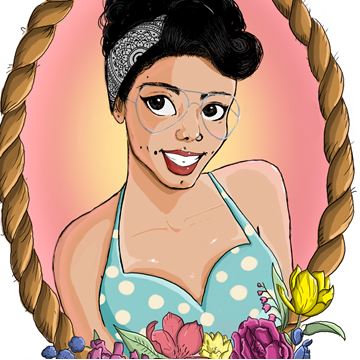 Laia Poy
wardrobe
Location:

London

Career stage:

Early

Freelancer:

Available
Production Safety Passport
Work like you own. This expression has always synthesized my professional philosophy. The passion and commitment for each Project have not only made all the hard work and sacrifices worthwhile, they have also made it extraordinary satisfactorily.
With an open mind, being happy to communicate and learn from others has allowed me to establish excellent relationships with both my superiors and my colleagues. I am a proactive person with a great sense of teamwork and enjoy collaborating and I am always willing to lend a hand. I also a patient person keen to learn and share my knowledge. In the scope of my responsibilities in the wardrobe department, my communication skills have allowed me to negotiate successfully, be resolutive with suppliers and help generate a good work environment.
I have already found that resilience and ability to sacrifice are key factors in this sector. Enthusiasm and passion have been my driving forces to always keep my self-determination and motivation on set and in the office. This attitude and professional philosophy allows me to responsibilities effectively and efficiently. In fact, I enjoy taking the initiative and I am always proactive in finding creative solutions to the common problems that are found every day in my department. I am an extremely meticulous person with excellent sense of organization.
Despite my sense of order and organization, I also consider myself flexible and able to adapt to any situation that may arise, whether due to changes in scenes, schedules or costume requirements. I find being organised allows me to adapt quickly and re prioritise.
Having worked in both Spain and England on different kinds of professional projects it has been necessary to demonstrate my search and research capabilities. I have needed to find suppliers in the city of Barcelona, on historical and modern films.
Using contacts in my network or searching through different channels and media have proved to be great tools to find what was needed on set. I consider myself an ambitious and adventurous person, because of this I just relocated to England from Spain. I'm very happy to embark on a new path in my professional career to continue improving and learning from the best!
---
This ScreenSkills member holds a Production Safety Passport.
Safe Management of Productions
First Option
24th November 2018 - 24th November 2023
Work History
DAZN (Commercial) - Wardrobe department
The Great (Pilot) - Wardrobe department
Si no t'hagués conegut - Wardrobe department
American Express (spot) - Wardrobe department
Genius: Picasso - Wardrobe department
Merlí (TV serie) - Wardrobe department
Down a Dark hall (cinema movie) - Wardrobe department
Manila Novias (magazine) - Wardrobe department
En tu cabeza Cinergia Gas Natural (Spot) - Wardrobe department
Taco Bell (spot) - Wardrobe department
Laia (TV movie) - Wardrobe department
Barcelona nit d'hivern (cinema movie) - Wardrobe department
La Xirgu (TV movie) - Wardrobe department
13 dias de Octubre (TV movie) - Wardrobe department
El café de la marina (TV movie) - wardrobe department
Habitaciones cerradas (TV serie) - Wardrobe department
Ghosts (Videoclip) - Art department
El cas dels catalans (catalan documental) - Art department
Education
cinema and audiovisual - university degree - ESCAC, University of Barcelona
Skills
Cinema
Costume
Costume Design
Organisation
Set Dressing