Online training between 8 and 14 February
5 Feb 2021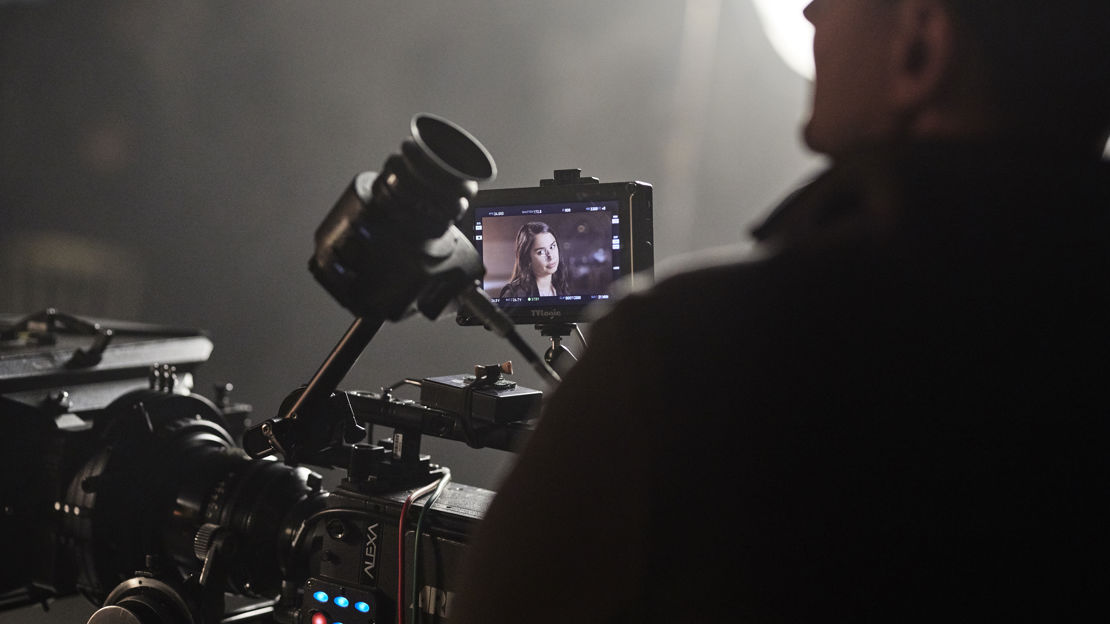 As the industry-body for the UK's screen industries, ScreenSkills stands in solidarity with the workforce and is here to support you through these challenging times.
A full list of training available now can be found in our directory.
This includes our free coronavirus basic awareness on production training to support working safely on set in the context of Covid-19 and our tackling harassment and bullying at work online training.
We are running the following training sessions and masterclasses 8 and 14 February:
Monday 8 February
Free opportunities:
Part-funded opportunities:
10:00-17:30 | Film production coordinators (short course), day 1 | apply
Tuesday 9 February
Free opportunities:
09:30-10:45 | Online training: commentary writing, with Patrick Uden, part 1 | applications closed
10:00-13:30 | Online training: coronavirus intermediate awareness on production for HoDs | apply
11:00-13:00 | Online training: working with children as 1st AD, part 1 | apply
13:00-14:00 | Online training: how television gives a voice to mental health | book
14:00-16:00 | Online training: working with children as 1st AD, part 2
15:00-16:15 | Online training: imposter syndrome – why do I feel like a fraud? part 1 | apply
Part-funded opportunities:
10:00-17:30 | Film production coordinators (short course), day 2
Wednesday 10 February
Free opportunities:
09:30-10:45 | Online training: commentary writing, with Patrick Uden, part 2
09:45-17:00 | Online training: DaVinci Resolve training for film colourists intermediate level, week 2 | applications closed
10:00-16:00 | Online training: coronavirus advanced awareness on production for Covid supervisors | apply
10:00-11:30 | Online training: Get the Knowledge – developing content for kids | book
13:00-14:00 | Online training: inclusivity and authentic programming | book
15:00-16:15 | Online training: imposter syndrome – why do I feel like a fraud? part 2
Part-funded opportunities:
10:00-17:30 | Film production coordinators (short course), day 3
Thursday 11 February
Free opportunities:
09:30-10:45 | Online training: commentary writing, with Patrick Uden, part 3
10:00-11:00 | Online training: mental health awareness workshop for HoDs in HETV | apply
11:00-12:00 | Online training: an introduction to accounting – unscripted TV | apply
15:00-16:15 | Online training: imposter syndrome – why do I feel like a fraud? part 3
Part-funded opportunities:
10:00-17:30 | Line producing for film (short course), day 1 | apply
Friday 12 February
Free opportunities
09:30-10:45 | Online training: commentary writing, with Patrick Uden, part 4
11:00-12:30 | Online training: problem free post-production – strategies and insights | book
15:00-16:00 | Online training: creative excellence during Covid – The Surgeon's Cut (Netflix) | book
Part-funded opportunities:
10:00-17:30 | Line producing for film (short course), day 2
Saturday 13 February
Free opportunities:
09:30-17:00 | Online training: step up to film production accountant, week | applications closed
---
Back to news