Online training and masterclasses from 1-7 June
29 May 2020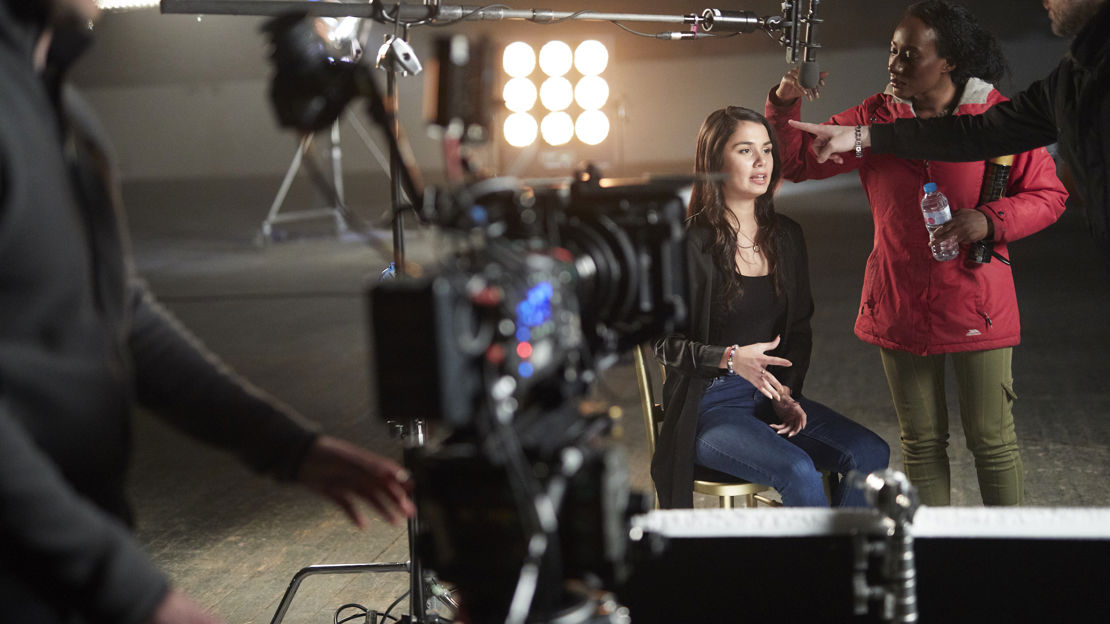 © ScreenSkills/ Erroll Jones
As the industry-body for the UK's screen industries, ScreenSkills stands in solidarity with the workforce and is here to support you through these challenging times.
Training is currently only available online, but this is under constant review. Please check out our directory to see what is available now.
Please also keep an eye on what we are doing to help the industry return to work on set and location safely in coming weeks and months.
Until then, the following training sessions and masterclasses will run between 1 and 7 June:
Monday 1 June
09:30-13:00 | Best practice for training in the screen industries 
11:00-12:00 | Trainee Finder costume department alumni sharing session with 20/21 cohort 
11:30-12:45 | Working safely during Covid: Have I Got News for You 
13:00-14:00 | Lunch with a Commissioner: Fiona McDermott, Channel 4 
15:00-16:00 | Online training: the edit producer's survival guide, with Jo Woolf, part 1 
17:00-18:00 | Directors UK Workshop: "Never work with children..." - debunking the myth 
Tuesday 2 June
09:00-12:30 | Learn to lead: how to better manage and maximise the performance of a production team 
09:30-13:00 | Business Toolkit for Freelancers, part 1  
10:00-11:15 | Managing the risk of Covid-19 in TV production 
11:00-12:00 | Career basics part 1 - Sorting out your skills 
11:30-16:00 | Everything you wanted to know about...set decorating 
11:30-12:45 | Working safely during Covid: Hospital, Coronavirus Special
12:00-13:00 | Get the Knowledge: the essentials of working with under 18s
13:00-14:00 | Lunch with a Commissioner: Jo Clinton-Davis and Kate Teckman,ITV 
14:30-17:00 | First aid for film freelancers: #3 Me - What career do I want? 
16:00-17:30 | AWUK Achieve programme workshop: Managing your virtual communication 
15:00-16:00 | Online training: the edit producer's survival guide, with Jo Woolf, part 2
16:00-17:00 | Giving feedback to your remote animation team 
17:00-18:00 | Online training: diversity in action, with Ally Castle 
Wednesday 3 June
09:30-13:00 | Business Toolkit for Freelancers, part 2
11:00-12:00 | HETV learning session: almost everything you want to know about the work of a script supervisor 
11:30-12:45 | Working safely during Covid: Sunday Brunch 
12:00-13:00 | ITV Loves Talent: CV clinic for producers 
13:00-14:00 | Trainee Finder: production essentials 
13:00-14:00 | Daily cuppa webinar
13:00-14:00 | Lunch with a Commissioner: Ben Irving (BBC) 
15:00-16:00 | Online training: the edit producer's survival guide, with Jo Woolf, part 3
Thursday 4 June
09:00-12:30 | Learn to lead: how to better manage and maximise the performance of a production team 
09:30-13:00 | Business Toolkit for Freelancers, part 3
10:00-13:00 | Introduction to 1st AD skills: working with children, part 1 
10:00-11:15 | Online training: an introduction to working on quiz and gameshows 
11:00-12:00 | Careers basics: starting your CV 
11:30-12:45 | Working safely during Covid: BBC News 
14:30-16:30 | First AD masterclass for HETV freelancers 
15:00-16:00 | Online training: the edit producer's survival guide, with Jo Woolf, part 4
16:00-17:30 | AWUK Achieve programme workshop: Managing your virtual communication 
17:00-18:00 | The making of Hunted and The Island with Bear Grylls 
18:00-19:00 | Trainee Finder: production essentials | Closed session
Friday 5 June
09:30-13:00 | Business Toolkit for Freelancers, part 4
10:00-13:00 | Introduction to 1st AD skills: working with children, part 2
10:00-11:15 | Unconscious bias, with diversity and inclusivity specialist Josh Willacy
11:30-12:45 | Working safely during Covid: The Ranganation and The Mash Report 
12:00-12:45 | Trainee Finder 20/21 drop-in session | 
13:00-14:00 | Lunch with a Commissioner: Cameron Roach, Sky 
13:00-14:00 | Daily cuppa webinar 
15:00-16:00 | Online training: the edit producer's survival guide with Jo Woolf, part 4
---
Back to news