Free leadership and management training for HETV Skills Fund contributors
25 Jun 2019
More than a hundred heads of department (HoDs) and crew with managerial responsibilities have benefited so far from leadership and management training.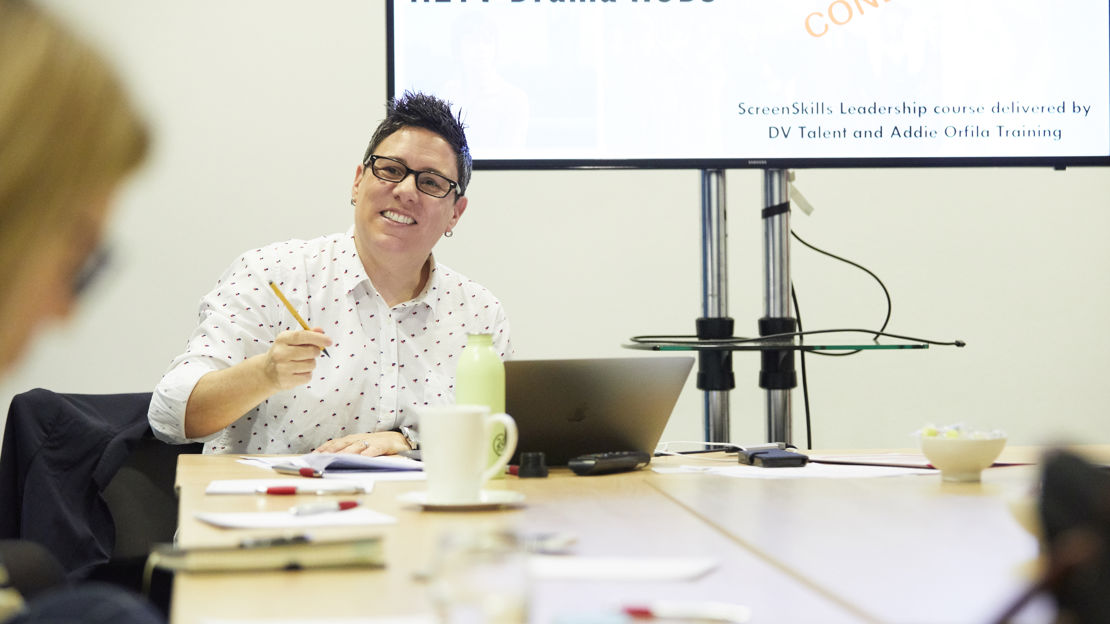 © ScreenSkills/Erroll Jones
The free bespoke training, designed by ScreenSkills High-end TV Fund and administered by DV Talent, has been delivered nationwide by leadership and management training professionals. During the half-day course topics include team management, HR essentials, dealing with bullying and harassment effectively and recognising unconscious bias when crewing up.
Attendees of the programme so far include crews of Red Productions, ITV, Hartswood, Carnival, Studio Lambert, Framestore, Union VFX, Vertigo, Clearcut, Netflix, Sky, Third Day, New Pictures, Playground, Sister Pictures and Baby Cow Productions. 
"It was very useful to have an exchange of experience and views on the matters involved – particularly with other HoDs from a variety of departments," Judith Bantock, Head of Production of Baby Cow Productions Ltd, said after attending the course. "A lot of what was covered felt like common sense but it was reassuring to find that your instincts on how to handle a situation are the recommended methods."
Investment in leadership and management training is a response to annual HETV industry skills research and the most recent iteration of the Quarterly ScreenSkills Barometer that identified these skills as most needed. Nearly half of respondents – 49% - said employers should invest more in training to bridge this gap.
Productions that have paid into the High-end TV Skills Fund can book a management and leadership training session to take place in pre-production for their crew who have management responsibilities. Over the coming year there will be additional sessions also available for freelancers not currently attached to a production and for those working in children's television.
Please register your interest here to book in  a training session for your crew or to find out what opportunities there are for you as a freelancer.      
---
Back to news