Camera Trainee Finder ARRI-val
11th June 2018
Getting to work in the film industry is no mean feat, but everyone who does knows that each day is a new adventure and brings with it new challenges.
ScreenSkills' Film Trainee Finder camera trainees 2018
Only the dedicated and determined survive and more often than not it can take several years to get a foot in the door. After many years of embracing all work opportunities offered, myself and seven others have been fortunate in becoming ScreenSkills Film Trainee Finder camera trainees for 2018.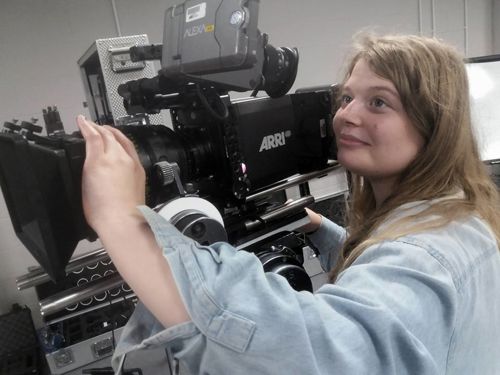 Trainee Finder trainee Charlotte Austwirk at ARRI Rental UK 2018
At the end of May 2018, all the camera and video Trainee Finder trainees came together and visited ARRI Rental UK for a day of training, learning more about being a camera assistant and ARRI's cameras.
The day was run by Simon Surtees, the features and drama marketing executive at ARRI Rental UK. He was extremely welcoming and assured us that no question was ridiculous and as trainees, we were not expected to know the answers to everything, which was a welcome relief.
 The day started with a tour of ARRI's recently refurbished building and a bit of background about the company. We then learned about the process of hiring the equipment from the moment the order arrives, to the moment it leaves the building. 
Set up in one of the test rooms, were two video cameras, an Alexa SXT and an Alexa Mini, connected to two monitors. Simon explained most of the different elements of the cameras and in the afternoon we were able to experiment with pull focuses and explore the camera menus. We definitely discovered that pull focusing on a spherical lense was easier than an anamorphic!
The afternoon focused on film cameras and we were introduced to the ARRIcam ST and the ARRIcam Lite. We practiced changing magazines, both in the light and in complete darkness, before loading them. Simon previously worked as a loader, so his knowledge and advice was invaluable. He gave us lots of helpful hints and tips and I was particularly enthralled by his stories of filming the 2015 film Everest about how they had to charge up batteries on location and the process of sending rushes down the mountain. I also learned some great advice on freighting equipment abroad and that when carrying a lot of kit on a plane to make sure that you have someone to help pick it up at the other end! 
The day ended with a quick look at some camera paperwork for film cameras, a brief on dark room etiquette and some Q&A's. It was a really fascinating day and I can't wait to put all I learned into practice on my first trainee placement.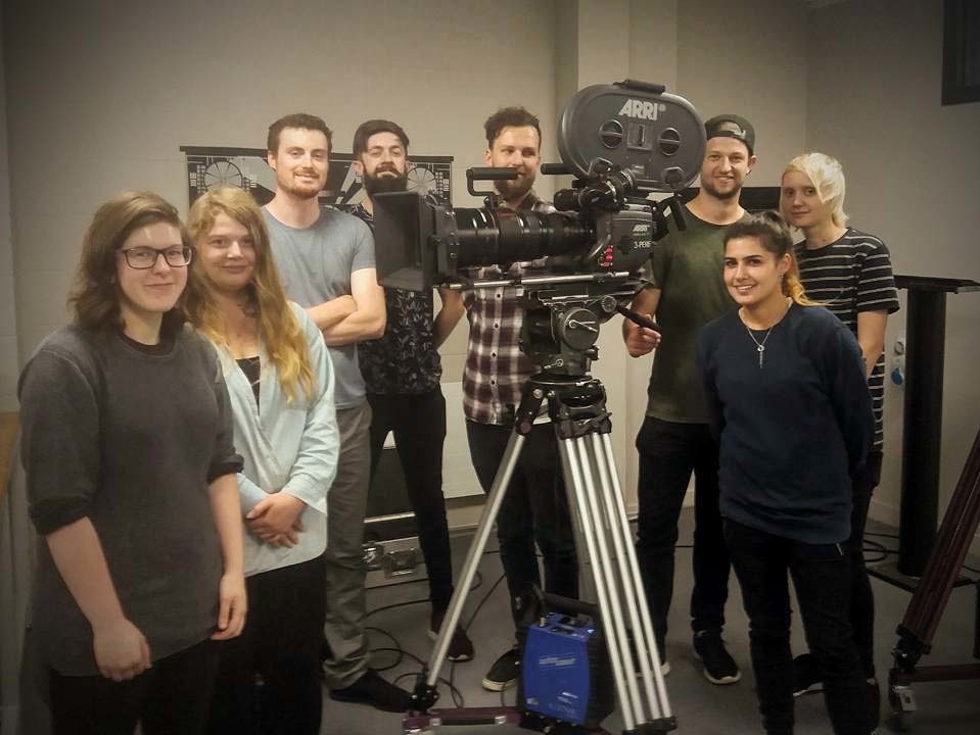 Trainee Finder camera trainees at ARRI Rental UK 2018
---
Back to news