Mentoring: Karol Griffiths and Gary Thomas
Karol Griffiths
Having worked with the likes of Steven Spielberg, Lynda La Plante and the Coen brothers, Karol Griffiths has a wealth of advice to offer as a mentor.
She says she loves doing it as "it's inspiring and reminds me why I got into this business in the first place".
Alongside acting as a script editor on shows such as the Chinese version of Humans, she develops film and TV projects for production companies and mentors writers. Karol met Gary Thomas through the London Scriptwriting Festival, which she has been involved with since its inception.
She was matched with Gary after talking through the successful candidates for the Festival's Talent Campus scheme.
"We try very hard to make good matches. I've done a lot of comedy and I'd met Gary when he came to the festival before; he seemed like a great guy and he's a playwright so I thought I could communicate well with him."
Having been given some of his material to read she arranged to meet with him, and they spoke about where he felt he was in the process of his writing and with his script.
"Gary had a lot of big questions. He had the core idea along with some very funny scenes but not a complete vision or story arc. We talked about where he would want to begin and then worked on an outline and character development.  
"That was at a one to one meeting. I also gave him deadlines for exercises, for example, write some information about each one of these characters and what are their stories, how they work together and what they mean for you. He always met his deadline and he's come quite a way."
The mentoring began in early 2019 and has officially ended but Karol told him she would read his main script when it was done, "so that there's a goal".
One of the things she most enjoys about mentoring is it rekindles "the magic and joy of when you're young coming into the industry wide-eyed and fresh. It keeps you in touch culturally and socially, staying informed on recent developments including trends, technology, social media, podcasting and virtual reality".
Karol, who has written a book about screenwriting and also works for Silver Reel, producers of The Wife, says the process of mentoring "is rejuvenating and usually the mentors are so grateful, too. If you can open up an opportunity and help them to grow and progress, it's very satisfying".
She adds: "I learnt via mentorship." Joel Coen, who she worked for after working in theatre with his wife Frances McDormand, taught her much of what she knows.
Her work on The Big Lebowski led to John Goodman recommending her to work on The Flintstones with Spielberg. Karol also worked on the sitcom Roseanne with Roseanne Barr: "It was difficult, and I got a reputation in Los Angeles for being able to work with difficult people because usually at least once a week someone was fired. By the end of the year the joke was, 'What's wrong with you, you haven't been fired yet!' After that, mentoring is so pleasant, as all they want to do is learn and grow. It's just a joy."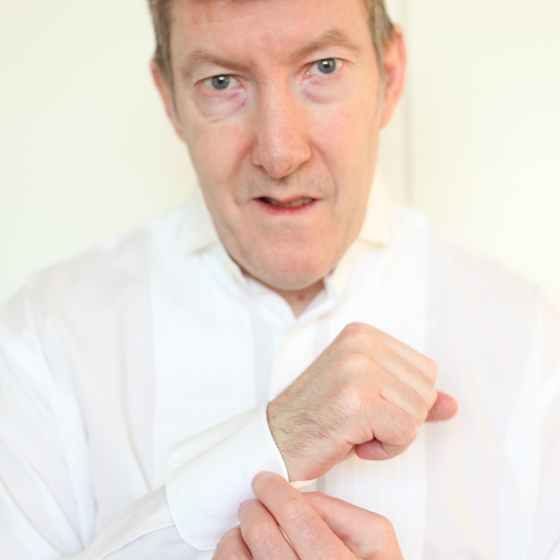 Gary Thomas
Writer Gary asked to be mentored having reached a point where he needed more guidance about the next stage for his current projects.
He describes them as a "TV comedy drama about a guy who loses a leg in a car crash", a wedding comedy film script and another film, "about a feminist who ends up changing her family's porn company…a bizarre one – UK execs don't seem to like it but American execs seem to totally get it!"
He focuses on comedy drama for TV as well as writing theatre plays, which are straight drama, including The 49, a play about the Orlando Pulse gay nightclub shootings in Orlando, which was produced by Jamie Eastlake. In addition, he has directed a short science-fiction film and is working on a memoir.
But after he wrote his second screenplay, he thought: "What do people in Hollywood do when they get to this point? There must be people they go to. That's when I Googled and found out about script editors."
That led to him doing the Talent Campus at the London Screenwriters' Festival, which involved a week's course, followed by four weeks of coaching and mentoring from respected development consultant Karol Griffiths, who has worked with the Coen brothers, Roseanne Barr and Steven Spielberg and whom Gary had met once previously.
"Karol was great because she does TV and also comedy, which is my main genre. I wanted to ask her advice mainly about ideas and what works and what doesn't."
At their initial meeting, Gary went knowing which projects he wanted Karol's help with: "Our goal for the mentoring was to write a pitch doc for three projects – TV, film, and a passion project. My passion project I knew I wanted to be the short film script based on the wedding comedy. So rather than questions, I guess I went knowing what I wanted to work on, and we talked about that. What's great about Karol is that, within the mentoring, she was really flexible about how we worked."
Gary prefers Skype meetings ("I'm no good on the phone and Talent Campus were mindful of that from the first time they got in contact with me") so Karol accommodated that and they discussed each idea via Skype. "The TV project needed the most work, so we thought about the ending of the series and getting to that. Then from there I could work out what needs to happen in the pilot episode so it all links together."
Karol gave him some advice, such as shortening his TV script and gave feedback on his other scripts. She also shared her knowledge of the industry: "The main thing is having a sounding board and knowing your ideas aren't crazy. Practically, I learnt what Netflix are possibly planning – industry things like that – then the story stuff which is the real detail."
Talent Campus explained that a bursary was available, so Gary successfully applied for one: "It helped towards the cost of the course. It's great that they're available."
He hopes the experience will take him to the next level: "I feel like I'm in the gap between having done enough short films, working with actors and the next thing is the first feature. I basically want a three-project deal with Netflix!"