ScreenSkills Select Events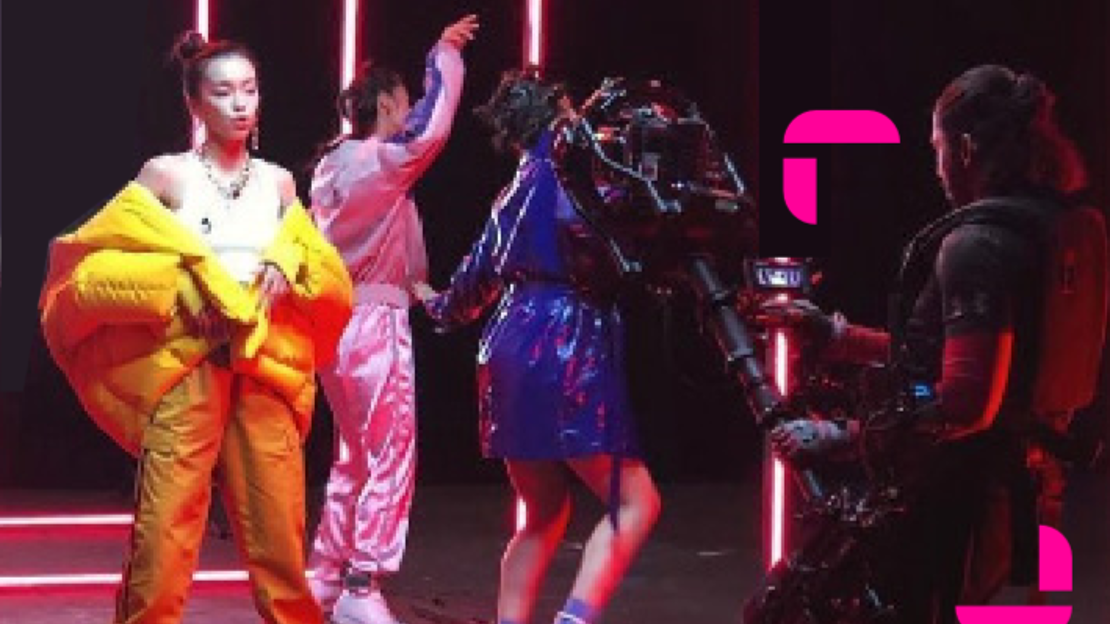 One of the exclusive benefits of being a student or a course leader on a ScreenSkills Select endorsed course is the opportunity to engage and network with industry professionals.
These annual online Industry Insight sessions present a great opportunity to find out the latest intelligence from experts about a variety of in-demand screen industry job roles and also to hear their practical advice on pathways into these professions. These sessions are exclusively available for students and course leaders from endorsed courses.
For June 2021, we have a brilliant range of speakers and sessions from the world of screen industries with a particular focus on less familiar, yet in-demand, roles which our research has shown employers are keen to recruit to.
These sessions are exclusively available for students and course leaders from endorsed courses.
14 June – Industry Insight: TV
Speakers: Dani McGirr, Production Manager and Danielle Watkeys, Production Coordinator, North One TV
Session moderator: Lyndon Saunders, Lecturer in Broadcast Media, University of Salford
Biography: Danielle Watkeys, Production Coordinator, North One TV
Danielle is currently working as a Production Coordinator at North One Television across Guy Martin Productions. During her first 12 months in the industry, she was placed with North One as part of Channel 4's Production Training Scheme, at the Birmingham office and has credits across factual entertainment and consumer programming, including Travel Man, Channel 4's Back to the 80s, 90s, 00s and 10s and The Gadget Show.
16 June – Industry Insight: Film
Speakers: Amie Tridgell and Jamie Lengyel, Location Managers
Session moderator: Tansy Simpson, Senior Lecturer, Norwich University of Arts
Biography: Amie Tridgell, Location Manager
Amie is a Location Manager and Scout with more than 15 years' experience on films as varied as Paddington and Rocks. More recently she has been using her skills to try and de-mystify the industry in a bid to open it up to a broader spectrum of new filmmaking talent.  She is passionate about the industry being accessible and inclusive and does what she can to support a diverse workforce through career support and training.
Biography: Jamie Lengyel, Location Manager
 Jamie is a feature film Location Supervisor and Unit Production Manager. Jamie's current work for Disney/Marvel Studios has taken in production managing second units for Doctor Strange in the Multiverse of Madness, as well as additional UK photography for this year's Shang Chi and Legend of the Ten Rings and Eternals. Jamie's career highlights include supervising locations for Martin Scorcese's Oscar and BAFTA award Hugo, and the multi-Oscar winning and Best Picture, The King's Speech. Location management for other US studios includes work on franchises Mission Impossible, Bridget Jones, Clash Of The Titans and Edgar Wright's trilogy finale The World's End.
18 June – Industry Insight: Games
Speakers: Peter Theophilus-Bevis, Senior Game Economy Designer, Drest and Daisy Fernandez, Game Designer, Nerial
Session moderator: To be confirmed
Biography: Peter Theophilus-Bevis, Senior Game Economy Designer, Drest
Peter has been a professional games designer for 16 years. His career has taken him through cartoon puzzle platformers, kinect augmented reality projects, games for medical application, blood-fuelled third person blasters and free-to-play mobile fashion games - with a whole raft of canned titles alongside them. 
Biography: Daisy Fernandez, Game Designer, Nerial
Daisy is a London-based game designer working at Nerial (Card Shark, Reigns, Animal Farm). She previously worked at BAFTA award-winning State of Play and INT./NIGHT, a team led by Quantic Dream and Sony veterans. Recently she wrote poetry for Bird Alone, an award-winning indie game developed by George Batchelor.
Daisy became interested in storytelling through game mechanics whilst reading English Literature at the University of Leeds. After graduating in 2016, she completed an MA in Games Design and Development at the National Film and Television School. During her studies she was awarded the Prince William Scholarship, supported by BAFTA and Warner Bros. In 2019 she won the 'Rising Star - Development' award at the MCV Women in Games Awards.
22 June – Industry Insight: Animation
Speaker: Coral Regimbeau-Bradford, Associate Technical Artist, Splash Damage
Session moderator: Ari Sarafopoulos, Senior Lecturer, Bournemouth University
 Biography: Coral Regimbeau-Bradford
Coral graduated from Bournemouth University in June 2020 with a BA in Computer Animation Technical Arts. She found her first role in the games industry with Splash Damage as an associate technical artist, and has now been working on games for just over half a year.
More industry speakers to be confirmed
24 June – Industry Insight: VFX
Speaker: Spencer Chase, Virtual Production Technical Director, The Third Floor, Inc
Session moderator: Sam Taylor, Lecturer, University of Bolton
More industry speakers to be confirmed
Find our more
To find out more about ScreenSkills Select including the range of courses that are endorsed and, for course leaders, how to become an endorsed course, please visit the ScreenSkills Select homepage.
ScreenSkills Select homepage