Costume trainee Anna Alcock
17 Oct 2019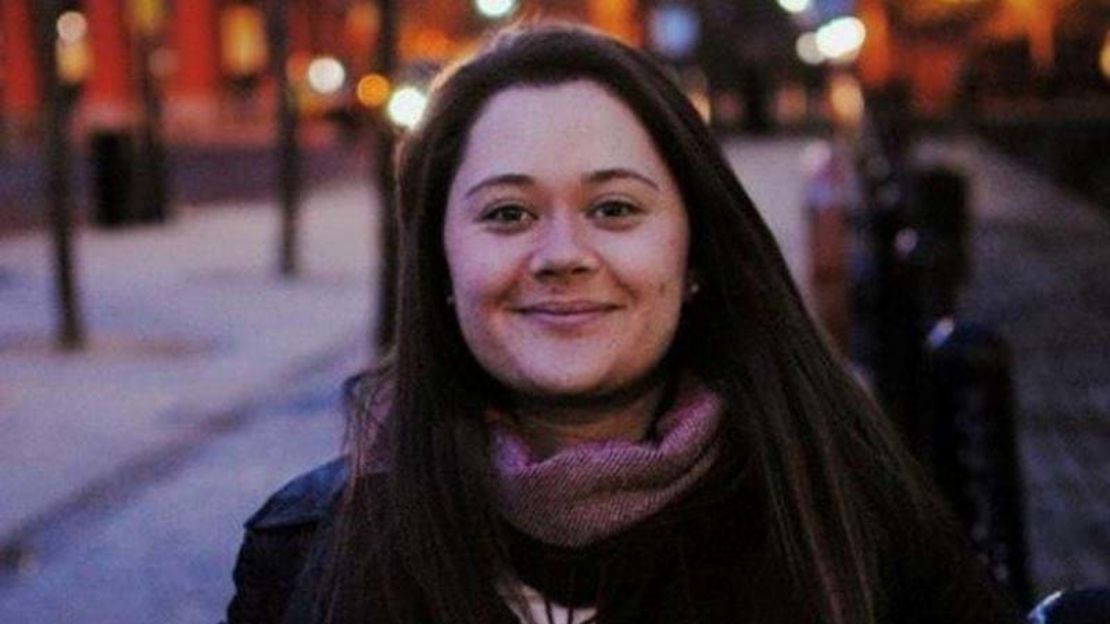 Anna Alcock's first production as a costume trainee on the ScreenSkills High-end TV Trainee Finder work placement programme was the multi-award-winning spy-action TV series Killing Eve. "I peaked way too soon," she laughs.
Before the placement, she had studied theatre production at university and was working as a costume maker in the theatre world, but her dream was to get into television. She was told about the ScreenSkills Trainee Finder scheme, applied and won a place. The programme opens with an induction covering basics such as set etiquette, health and safety and best practice as a freelancer before placing candidates on paid work placements, subsidised by the High-end TV Skills Fund.   "Within a month I was working on Killing Eve."
It was quite an introduction too. Her first week was filming in Tuscany, Italy, followed by four days in Paris, a week in Berlin, and two weeks in Romania, as well as plenty of work across studios in London.  
"It was a bit crazy, not a normal job, but I thought this is the best thing ever," she says. "From day one I was hands-on, helping the supervisor prep stuff for filming, do alterations, source clothing, ensure there was continuity, and even look after some of the supporting artists on set."
Having only had a few weeks previous experience on sets during her degree, it was a lot to take in and deal with, but she was given a lot of support by a close-knit team and clear guidance and instructions by her mentor, costume supervisor Charlotte Lucas.
The costume team had worked together before on the British-American period drama mini-series The White Princess, and had used a Trainee Finder trainee for that, too. It had worked well, which was why they brought Anna on board for Killing Eve.
"Killing Eve is a fast-paced set, and trainees can easily find that their first experience is being placed in the middle of foreign location. But we're a friendly and supportive bunch," says Chrissie Broadway, head of production at Killing Eve producers Sid Gentle. "The trainees feel like everyone else, part of the family, and we love having them."
After a rewarding experience on Killing Eve, Anna was offered another placement through the Trainee Finder scheme, this time on the period drama, War of the Worlds. Again, it was a full-on experience, but this time there was a lot more crowd work.
"There were hundreds of supporting artists, so I had to be on set by 5am every day and do tons of fittings, each one needing to be meticulous because it was a BBC series and people write in if you're slightly wrong," explains Anna.
Fortunately, again, Anna had the benefit of support, particularly from costume supervisor Gayle Woodsend and assistant designer Carly Griffith, who did a lot of research and steered Anna and the team in the right direction.
"Without [ScreenSkills], I would not have been able to work on those two great projects, and the costume people taught me how to do the job properly and what's important," adds Anna. She clearly impressed War of the Worlds designer Howard Burden, as he brought her on board for comedy series Zapped as a costume assistant, once the Trainee Finder scheme ended.
Anna has since also worked as a costume assistant on Poldark, Dad's Army and the BBC remake of the children's story Worzel Gummidge and has been doing dailies on the Netflix show Sex Education in Cardiff - all positions she secured through contacts made on previous jobs.
"Doing the Trainee Finder scheme really set me up," admits Anna. "Although the work takes over your life and it's quite hard to plan, I love what I do, and hope next year to work on an even longer job."
About Trainee Finder
ScreenSkills Trainee Finder has placed hundreds of young, talented, creative individuals on film, high-end TV and children's television across the UK. The entry-level placement scheme matches trainees with productions who have paid into the skills investment funds (commonly known as the levies) for on-set and on-the-job training. In return, the production companies can claim back some of the trainee's salary.
If you enjoyed reading about Anna's experience, why not share your story with us and showcase your skills and experience.