TV Skills Fund programmes for crew and talent in TV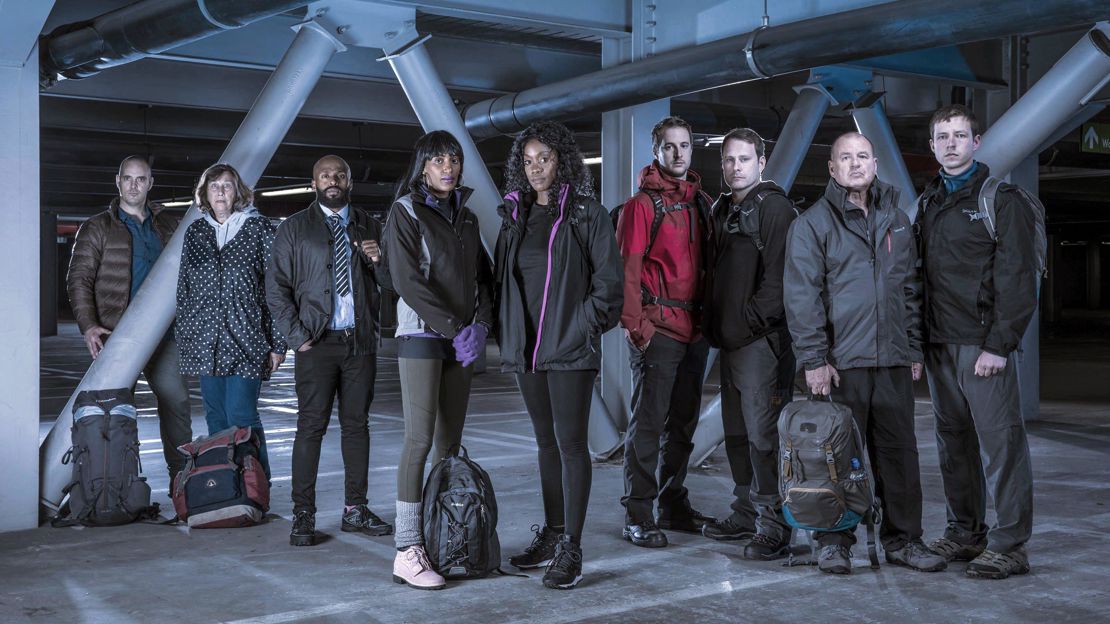 Hunted © Channel 4
The Television Skills Fund has supported a range of programmes and resources to address areas of skills shortages in the UK television industry and to enable individuals to begin, grow or advance their career in unscripted television.
These have been delivered in-house by ScreenSkills or externally by industry-recognised training providers using ScreenSkills funding. 
Series Producer Programme
Making the step up from producer to series producer is a big leap and ScreenSkills research has found a shortage of series producers in unscripted TV genres. Over the last five years, the programme has identified the next generation of brilliant and diverse series producers who help the industry win new business and find hit formats which will travel the world. 
The prestigious year-long programme was aimed at new or aspiring series producers who are experienced producers with a minimum of three years' experience at producer/director level. It offers participants training, masterclasses, mentoring, career advice, networking and access and reduced fees to key industry events and festivals. 
More than 100 series producers have taken part in the programme and approximately 85% of them have become series producers. Ten of the alumni have become commissioners or assistant commissioners.
Production coordinator training programme
Now in its second year this UK-wide programme is training 60 new production coordinators for the TV industry. The two-week training programme is managed by the Indie Training Fund and delivered by the BBC Academy and industry experts. The training covers key responsibilities of the role such as budgeting, rights, post-production, negotiation and equipment. All participants on the programme are given a three-month paid placement with a local production company.
Training took place in London, Salford, Glasgow and Bristol.  
Bursaries
The TV Skills Fund is offering bursaries to individuals, at all stages of their career from entry level to experienced. 
Bursaries can be used towards most things that relate directly to training, including training fees, accommodation, care, disability access costs, and travel
Funding from the Television Skills Fund has been specifically targeted at improving diversity and inclusivity in unscripted TV and aims to support those from underrepresented groups, and those based in the nations and regions.
 Please take a look at our bursaries page for further details and how to apply.
Other schemes supported by the ScreenSkills TV Skills Fund
Rising Director Scheme
The Rising Directors Scheme was an ambitious training programme to identify and develop diverse, emerging TV directors. Each director was given a budget of £5,000 to make their own three-minute short, with support and ongoing mentoring from renowned documentary executive producers and an intensive directors training programme, which were shown at Sheffield Doc/Fest. The directors also benefited from bespoke industry-led masterclasses. 
Commissioner programme
This programme, developed by the Creative Diversity Network and ScreenSkills, ran for two years, introducing new talent into the commissioning teams at BBC, ITV, Channel 4, Channel 5 and Sky, with the aim of increasing the diversity of output across all genres of UK television. 
Researcher to Shooting AP
This programme gives experienced factual researchers the editorial and practical skills to become a shooting AP.
The training took place over four weekends which allowed participants to keep working while they trained.  The training involved a lot of practical work including directing and editing on smartphones, self-shooting, camera foundations skills and sound training.
Disability awareness training
This pilot programme was co-funded by the TV Skills Fund and the HETV Fund.
The aim was to encourage greater participation of disabled talent in the screen industries by providing information to companies and individuals about how best to do this.
thinkBIGGER! delivered half-day workshops designed to give confidence to hirers in the industry and to provide them with the tools and assistance for attracting and working with disabled talent.
Anyone attending the half day workshop was able to contact thinkBIGGER! to access ongoing assistance for up to two years after the course which includes answering questions about specific cases, advice on improving advertisements for recruitment and recommendations for reasonable adjustments and Access to Work.
These sessions were very well received and we will be running further sessions in the future as well as offering companies the opportunity to undergo an accessibility review of their production locations or workplaces.
Format 24:17 - the art of television formats
A one-day conference for producers, indies, broadcasters and students packed with industry-led masterclasses and Q&A sessions designed to encourage a new wave of television format development in the UK.
---
Back to Unscripted TV Skills Fund