Watch our Diversity in Action 2019 Conference
ScreenSkills' half-day conference, Diversity in Action, was hosted in March 2019 and designed to provide practical information and hands-on workshops to improve diversity and inclusion in television and film. During the first half of the event, ScreenSkills' heads of departments gave an overview of the diversity initiatives we support in high-end TV and film. This was followed by bite-sized training sessions and workshops - you can watch video recordings of several of these sessions on this page or on our YouTube channel.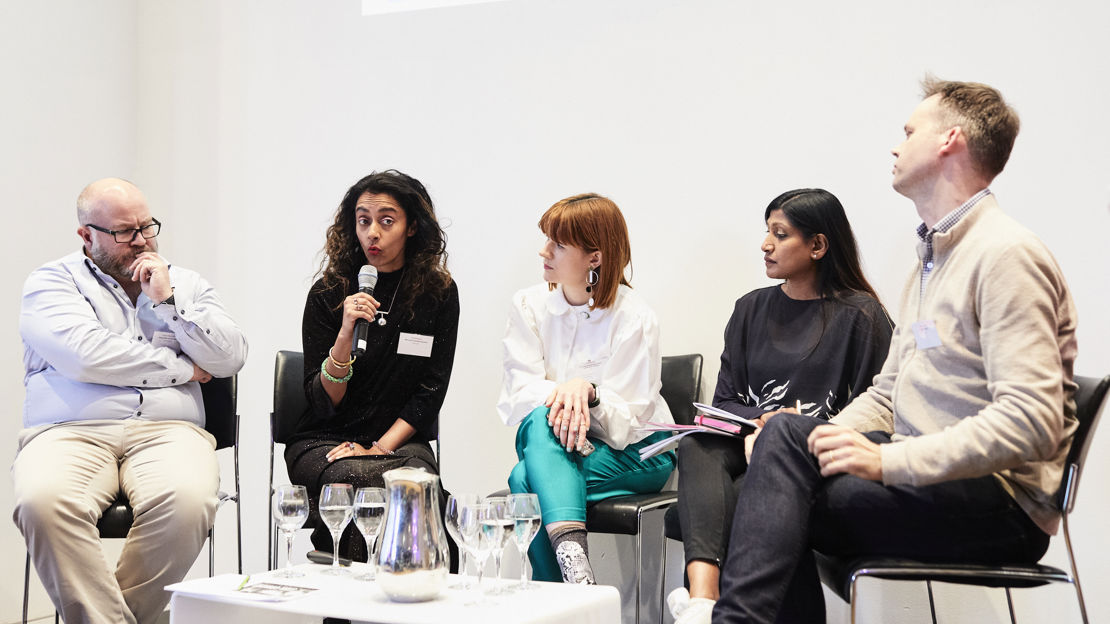 Q&A with the ScreenSkills team
ScreenSkills diversity programmes in film and animation
ScreenSkills diversity programmes in television
Flexible working and returners: Changing perceptions
This session offers practical tips on how to recruit returners and job-sharers, in collaboration with Film London, Media Parents, Raising Films and Share My Telly Job. Watch the all-female panel chaired by Michelle James (ScreenSkills) and featuring Louise Patel (My Telly Job), Nahrein Kemp (Film London), Amy Walker (Media Parents) and Hope Dickson Leach (Raising Films):
Practical tips on how to monitor diversity and meet diversity standards
Panel discussion with Cameron Roach (Sky studios), Babita Bahal (BBC), Nina Bhagwat (Channel 4), Julia Brown (BFI), and Gareth Ellis-Unwin (ScreenSkills), chaired by ScreenSkills Inclusivity Manager Michelle Moon-Lim. For more resources please see the ScreenSkills diversity and inclusivity monitoring guide for training providers.